Located on a 12.6-acre site in the city of Fremont, The Asher is comprised of two four-story wrap buildings, six distinct courtyards, and a signature park that spans the width of the property.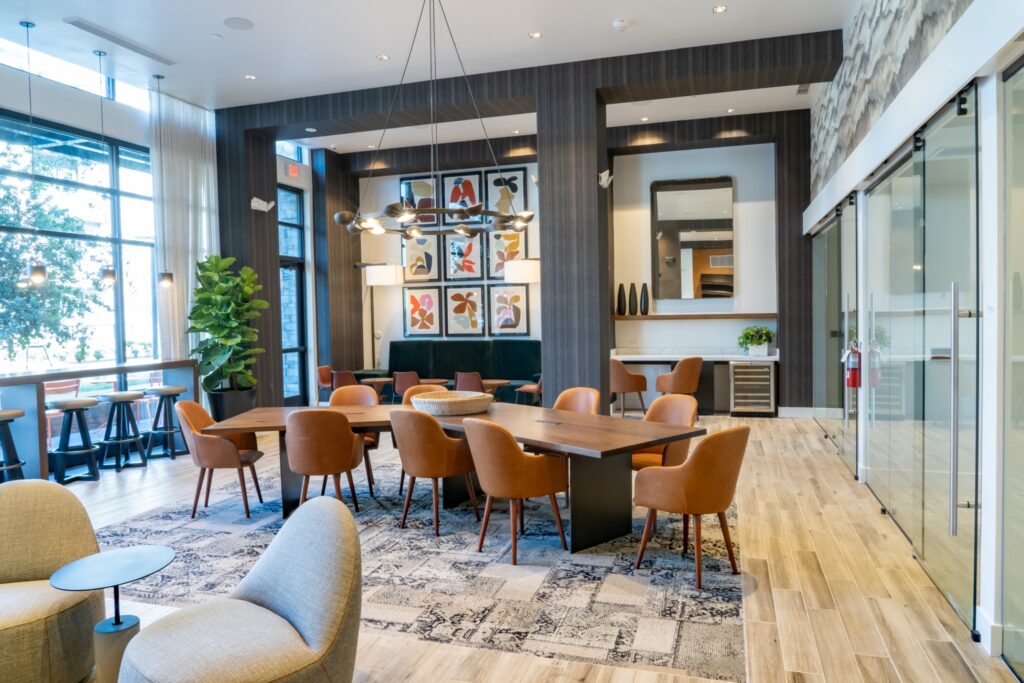 A short walk from Fremont's BART station, easy access to Lake Elizabeth's 530 acres of open recreational park area, and multiple dining and shopping centers, The Asher is conveniently located between the best of the East Bay and Silicon Valley.
The Asher has a Clubhouse, fitness club with yoga and spin studio, and roof deck with pool, firepits, and outdoor TVs. The 1.2-acre Linear Green, an activated walkway with cafe-style seating, pet spa, and full-service bike workshop, is the heart of the property.
The homes feature open floor plans, light-filled rooms, state-of-the-art appliances, full-size washer and dryers, spacious walk-in closets, modern finishes, and a timeless, contemporary atmosphere.